Artist Elizabeth Lisa Petrulis is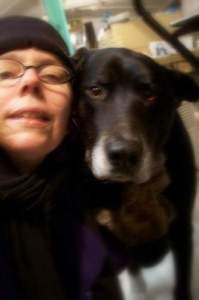 reacquainting herself with dirty hands after two decades working with white gloves in an art Museum.
Do you live in central Illinois or Indiana? Then Ms. Petrulis is your reclusive neighbor. She shares a studio and home in rural Marshall, Illinois with her husband, and with several rescued cats and dogs. The mongrels, of mysterious lineage, inspired her recent body of work Dog Studies.
These acrylic paintings are tributes to the profound impact that pets play in our daily lives. The intimate views emphasize the elegance of animal bodies through the stark contrast of black and white.
Inquire about Lisa's art and services,  or e-mail  lisa@elizabethpetrulis.com  Read a detailed biography.   Read her Dog Studies Artist's Statement. See the Dog Studies Portfolios.
Current and Recent Exhibitions
Gaslight Art Colony Members Exhibition, Gaslight Art Colony, Marshall, IL, September 17-October 8, 2016
International Exhibition on Animals in Art, 

Louisiana State University, School of Veterinary Medicine in collaboration with LSU School of Art,   Baton Rouge, LA, March 19 – April 18, 2016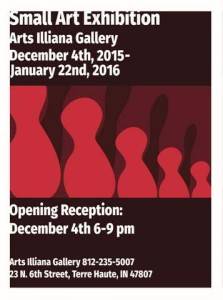 Sign up for blog updates below!