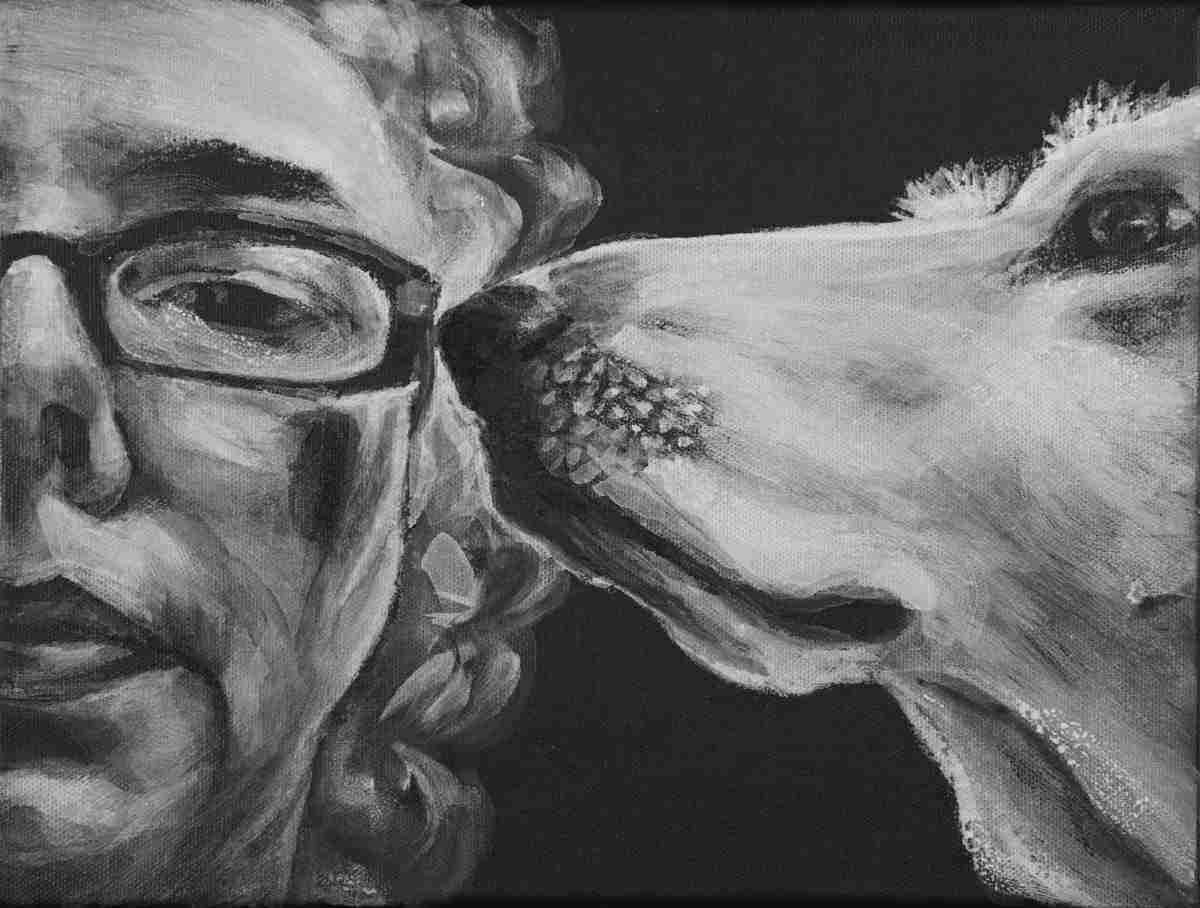 MOTIVATED by childhood pets and rescued creatures Elizabeth (Lisa) Petrulis paints companion portraits.
Coming soon you will be able to commission your own painting to honor your favorite pet. Sign up for the monthly email newsletter.
Ms. Petrulis shares a studio and home in rural Marshall, Illinois with her husband and the current studio muse Kitten Caboodle.
INQUIRE about Lisa's art and services,  or e-mail  lisa@elizabethpetrulis.com  Read a detailed biography.   Read about and see the Dog Studies Portfolios.

Some Recent Exhibitions
Small Art 2018, Arts Illiana Gallery, Terre Haute, IN (Bill Wolfe Juror), November 2, 2018 – January 18, 2019
Fruitridge Festival of the Arts, group show in the John Laska Memorial Gallery, First Unitarian Universalist Congregation, Terre Haute, IN, September 28- October 20, 2018
 Year of the Dog: Elizabeth Petrulis, Arts Illiana outreach gallery at Corporate Square, Terre Haute, IN, June 14 –  December 13, 2018

Year of the Dog: Elizabeth Lisa Petrulis            installed at Corporate Square