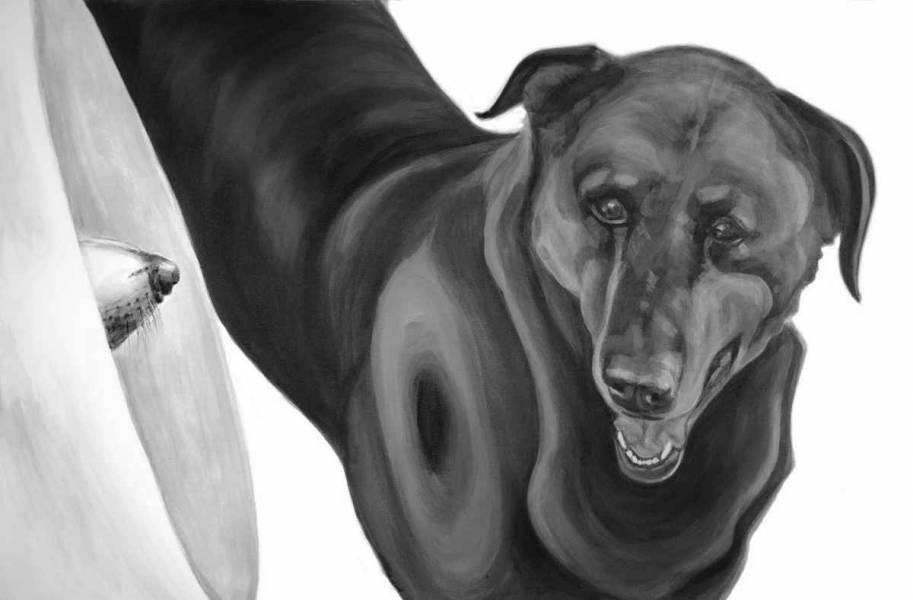 INSPIRED by pets and rescued creatures Elizabeth (Lisa) Petrulis paints companion portraits.
New! Commission a unique portrait featuring your loved one(s). Sign up for the monthly email newsletter.
Ms. Petrulis shares a studio and home in rural Marshall, Illinois with her husband and the current studio muse Kitten Caboodle.
INQUIRE about Lisa's art and services,  or e-mail  lisa@elizabethpetrulis.com  Read a detailed biography.   Read about and see the Portfolios.

Some Recent Exhibitions
Gaslight Art Colony Members Show, Gaslight Art Colony, Marshall, IL,
March 16 – April 6, 2019
Small Art 2018, Arts Illiana Gallery, Terre Haute, IN (Bill Wolfe Juror), People's Choice Award, November 2, 2018 – January 18, 2019
 Year of the Dog: Elizabeth Petrulis, Arts Illiana outreach gallery at Corporate Square, Terre Haute, IN, June 14 –  December 13, 2018

Year of the Dog: Elizabeth Lisa Petrulis            installed at Corporate Square