pet portraits featuring faces or extensions
Read about Doug in this Meet the Model post. Back to main page for Portfolios. For another collaged composition see Absorbed in Rounds & Reflections. See a drawing of Candy appear in time lapse in this post.
See the first Limb Series here and Horses here.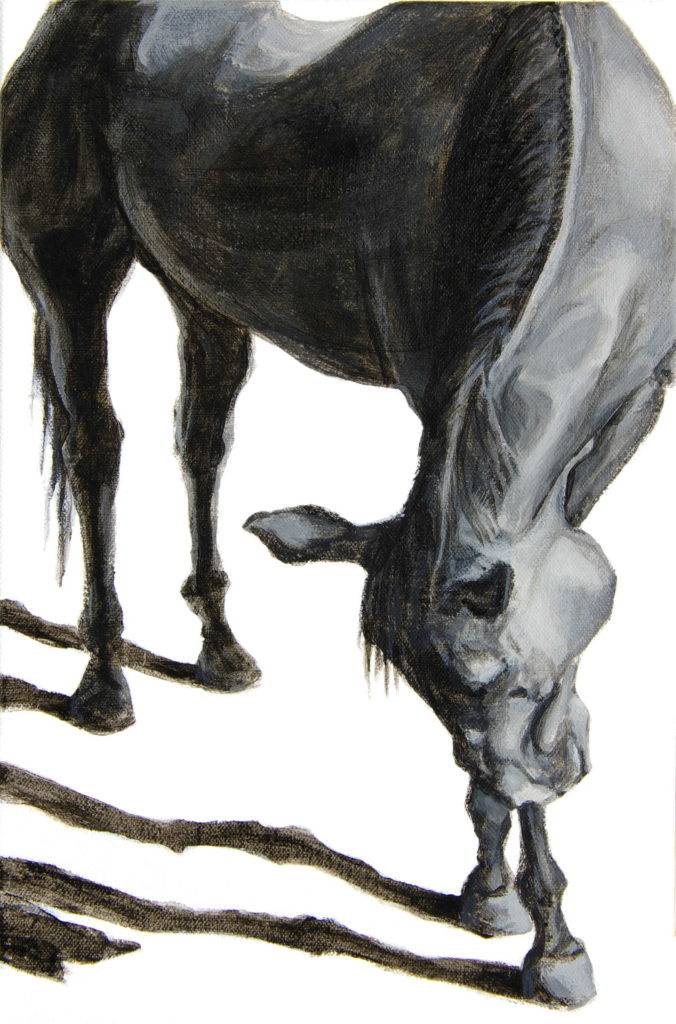 IN 2018 I began working on a smaller scale and focused more on faces. The first five portraits featured tongues as seen below.
Five dog tongue paintings won the People's Choice Award in the small art 2018 exhibition at Arts Illiana in Terre Haute, Indiana.
Click = big & info.
First Limb Series