The name of our first dog was inspired by a Gary Larson "far side" cartoon featuring a man peeking around a tree in a fenced yard, and a sales man at the gate looking at a sign that reads "Beware of Doug"* (My husband's idea.)
* I am not posting the cartoon here in respect for Larson's copyright and wishes. As stated in this link.
We stumbled upon Doug, abandoned, full of ticks, and in the pre-adolescent stage of his life. He grew to look and sound intimidating, yet, of all our pack, he was the most outgoing. But with passive aggressive strategies he managed to thwart my efforts to get him in the car, or head home after a walk in the woods, often by just not moving his formidable body. An oxymoron, perfect for my "Dog Study" paintings.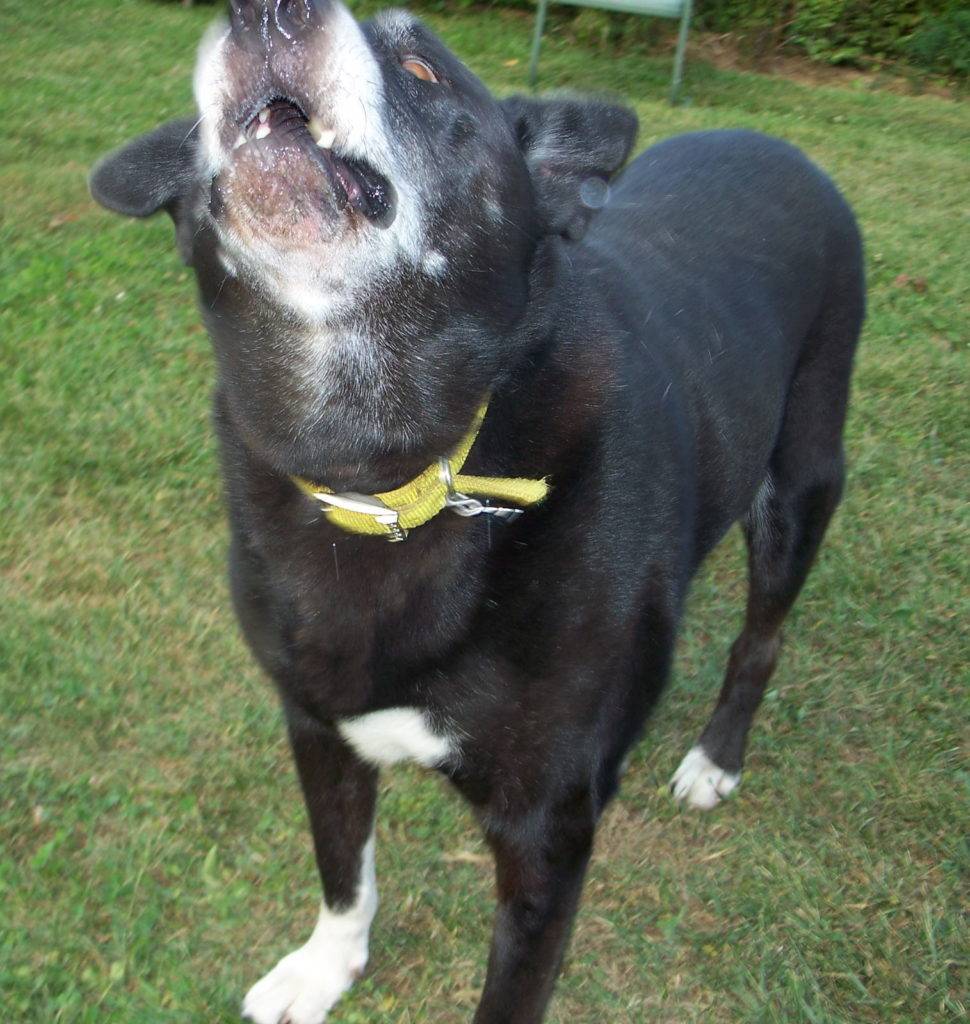 Doug got schooled a couple of times, by a cat and a horse, but mostly he did the schooling with the other dogs (except for Sadie.) While training, he taught me about confidence, body language, and patience.
Scents lead his nose, often to indecent places. Sounds triggered his unique vocalizations. I will miss singing along with the howling sessions he and Mookie enjoyed.
Paintings featuring Doug:
My husband (Ned Tennis) wrote his obituary January, 29, 2013
Doug (aka Dug) came into our lives 6/20/99 (Father's Day). We took the dirt road home that day on a whim. Doug had been dumped and was sitting on a pile of trash 2 miles from the nearest house (ours) on a dusty road that gets perhaps a few cars per day if any. Some cowardly person's selfish act was our gain. He was nothing but a joy. (Even when he swallowed the bunny rabbit (one chomp) after I told him to drop it.) He was the 95 pound alpha dog and went from Heaven on Earth at our house to Heaven in the sky yesterday. It's not the same and never will be. RIP, my good boy.