Variations on Butterscotch (Drawings)
When I first got my new paint pens I made three quick drawings from the same reference photo. (Thanks, Kathy Hsiao, for the photo of Butterscotch.) I really got a thrill. The pens reminded how much I love to draw.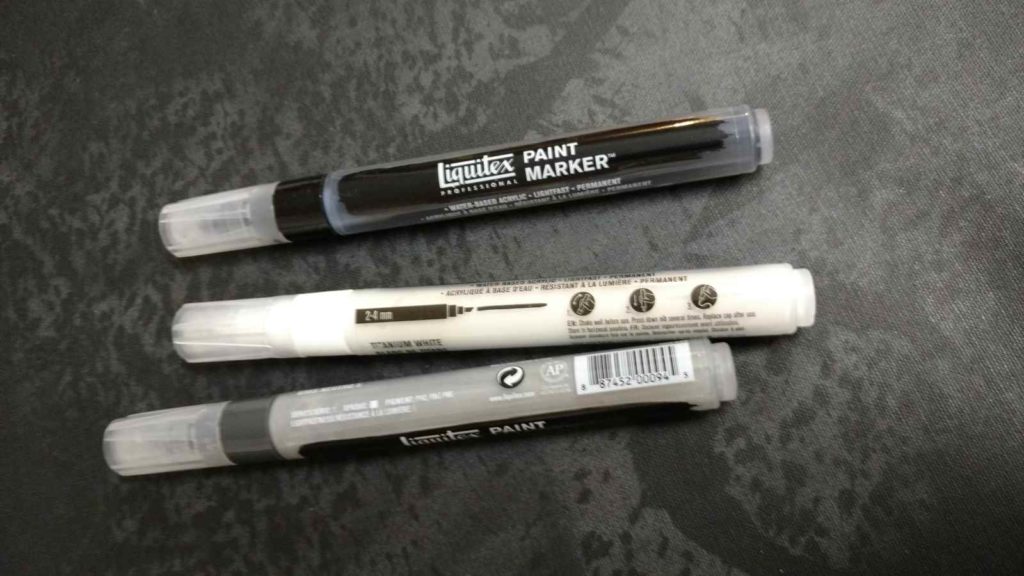 Making these variations, I was merely getting a feel for the pens and what kind of marks they make and practicing seeing. Because I work quickly straight eye to freehand drawing, with no grids, tracing, or erasing, I notice different aspects of a reference image as I progress to each new drawing.
(Full disclosure: for painting, I do sometimes place measure guides at the edges of the canvas and the photo. And occasionally, when the work feels particularly precious, I mark grid intersections. But it is not my preference.)
Anyway, the pens are opaque, bold, and immediate; you can draw over a mistake but you cannot erase it. I like that.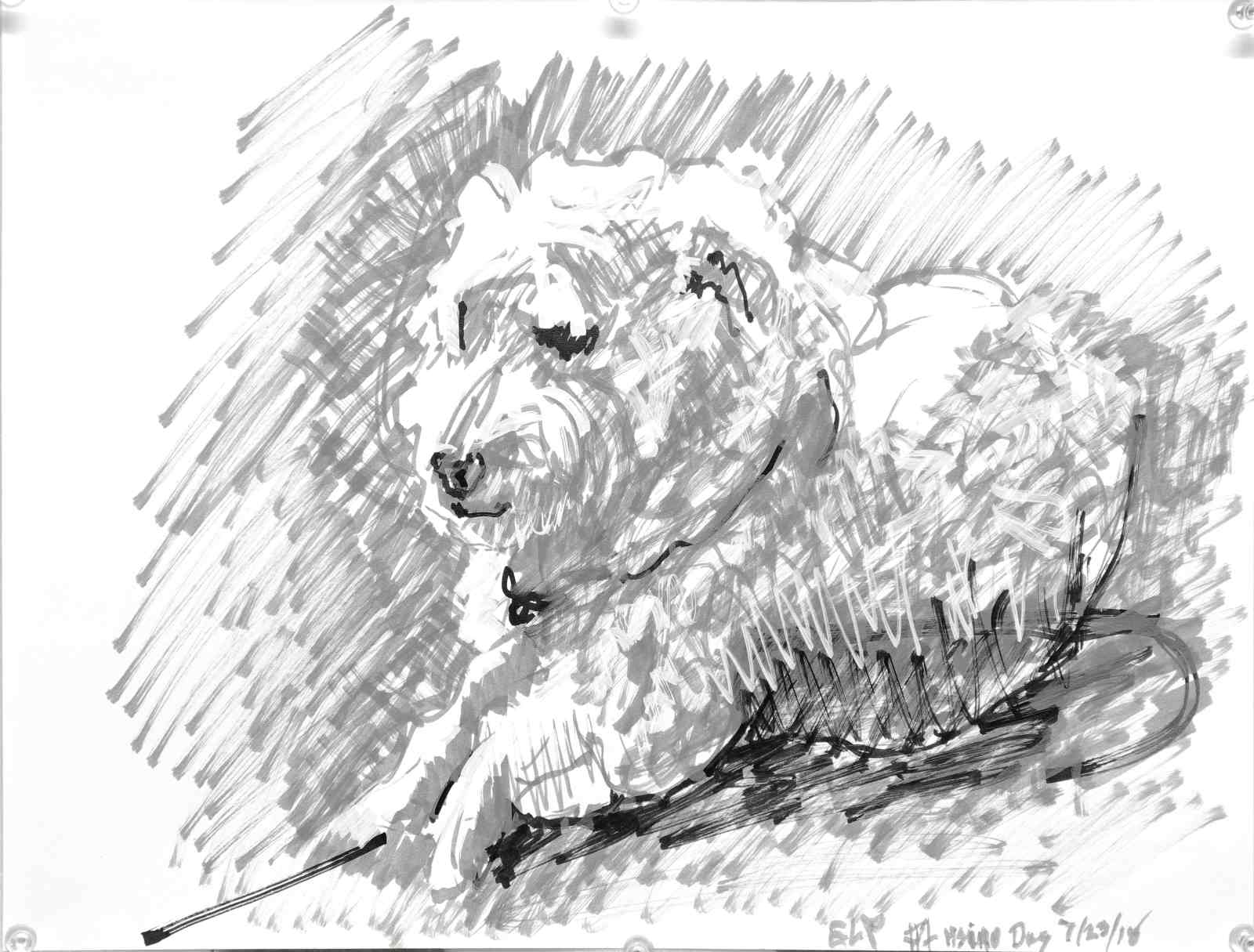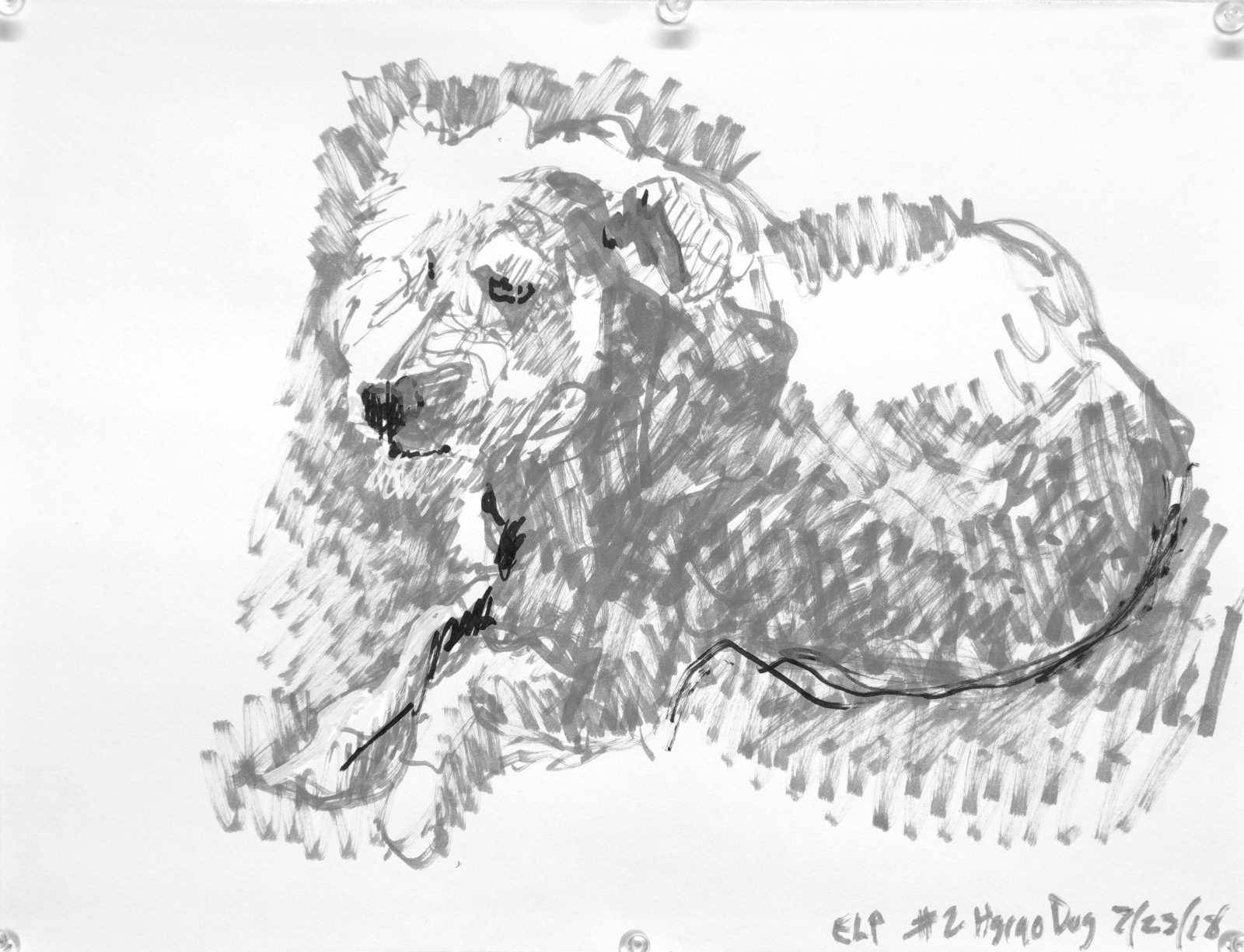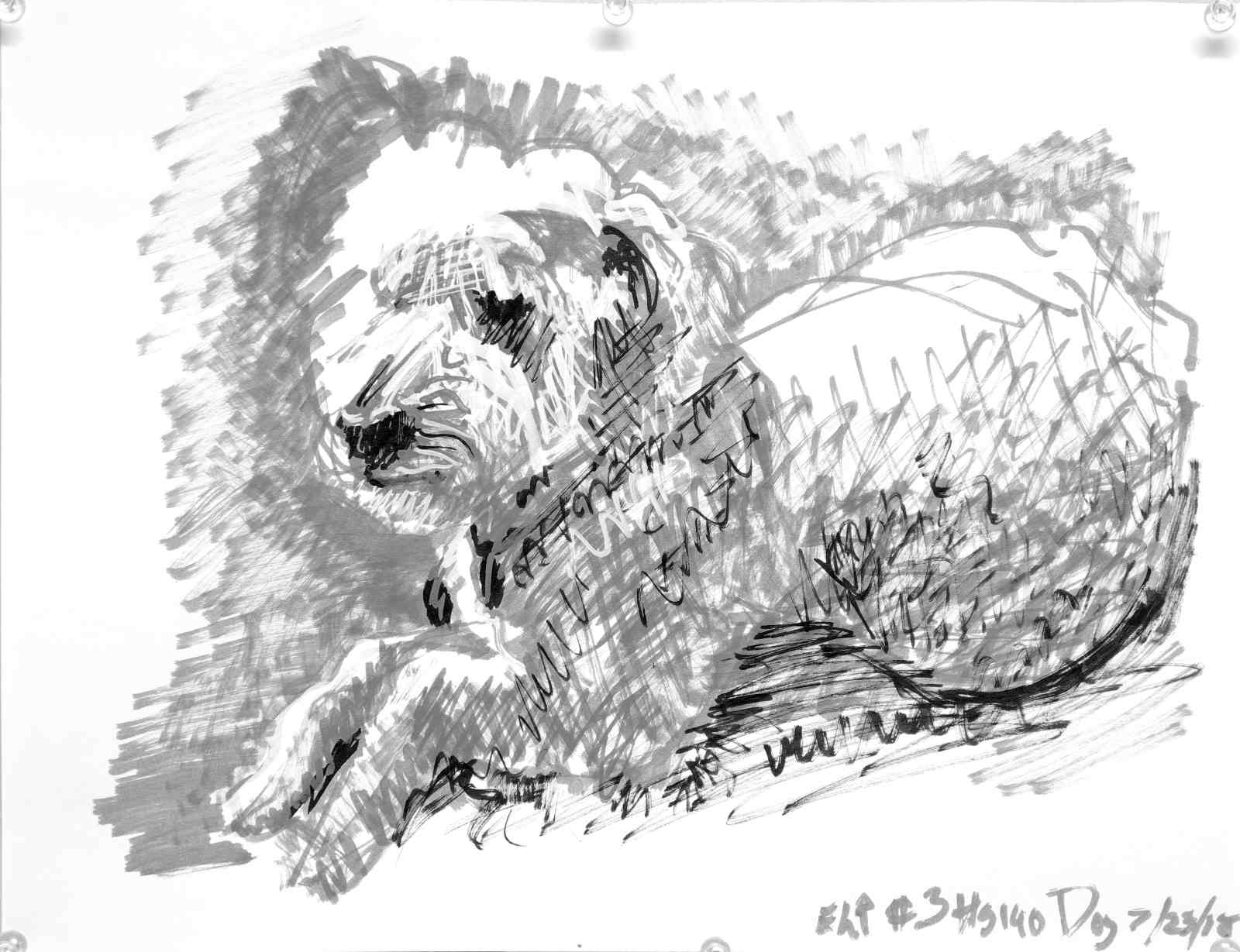 I think my favorite is number 2, or maybe number 1, and my husband's is number 3, what about you?
For more paint pen drawings see the drawing portfolio.